DR. ANNA CABECA AUDIO INTERVIEW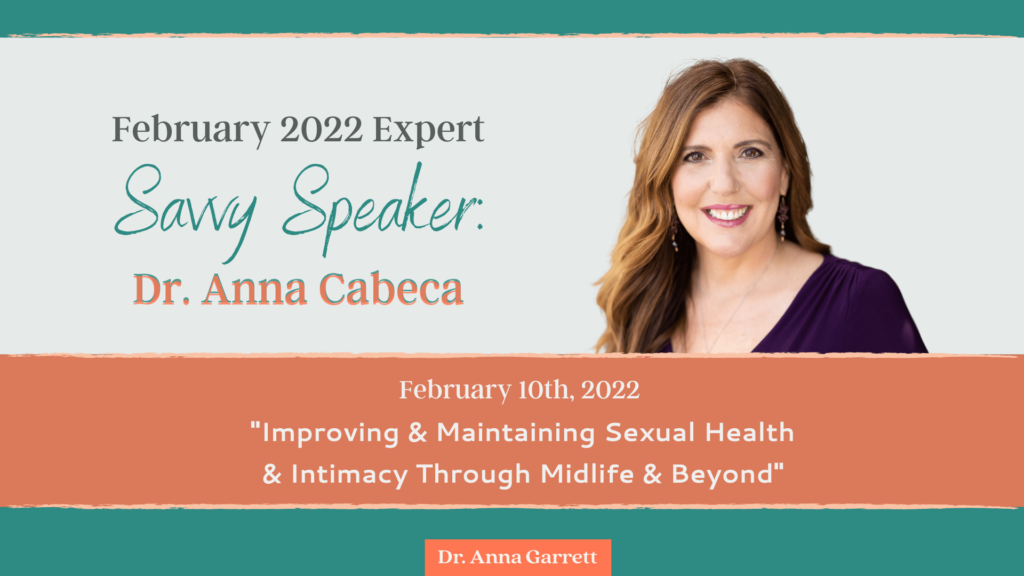 On Thursday, February 10th, 2022, Dr. Anna Cabeca, "The Girlfriend Doctor," talked to my Savvy Sisterhood group about "Improving and Maintaining Your Sexual Health & Intimacy Through Midlife & Beyond."
Members had the opportunity to ask all the questions they would only ask their best girlfriend — if their girlfriend were a Triple-Board Certified OB-GYN!
Listen to the Audio Recording Now!
Here are links to two things we discussed in the call.
For 24/7 access to dozens of perimenopausal expert topic calls just like this one, join Dr. Anna Garrett's Savvy Sisterhood Community.
The next enrollment opportunity is coming soon! For more information and to join the waitlist, click the button below.