I want to share with you some of my favorite finds recently. I've been loving these picks, and they have been really helping me. I hope you love them too!
I love my vitamins, supplements, essential oils and skincare! It's no secret. Here are some of the top products I've been recommending to clients for years – all in one convenient spot!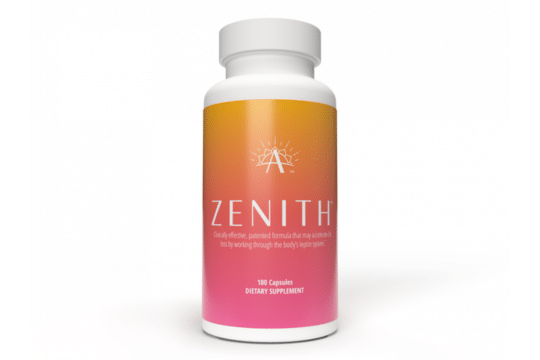 ZENITH is an all natural, clinically effective, patented formula with no harmful stimulants that may accelerate fat loss by working through the body's leptin system.*
Leptin is a hormone made by fat cells that regulates food intake and energy expenditure by communicating with the brain. It's the gatekeeper of fat metabolism.
This product gently decreases Leptin levels to restore accurate communication between fat cells and the brain, allowing your brain to hear the "stop eating and burn fat" messages.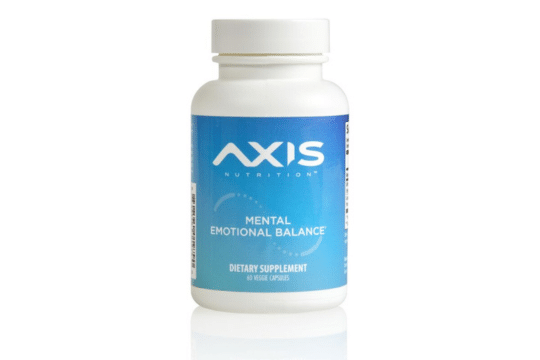 nutraMetrix AXIS Nutrition™ Mental Emotional Balance
The ingredients in this supplement help support a healthy nervous system and mental focus in times of stress. Hormone fluctuations can impact the behavior and levels of the neurotransmitters located within the brain. Overall, maintaining a healthy balance of neurotransmitters in the brain enables our bodies to regulate mood and attention. This helps maintain a healthy balance of neurotransmitters, which helps support emotional wellbeing in stressful situations.
nutraMetrix Prime™ Feminene® Female Support Formula
This supplement was created to help reduce hot flashes and night sweats, as well as other symptoms commonly associated with perimenopause. It may help stabilize moods and keep hormones in balance.* Specially formulated with select nutrients, nutraMetrix Prime Feminene includes herbs like black cohosh, dong quai, soy extract, wild yam and chaste berry. It also provides select vitamins to help with mood and stress. I often recommend a lot of the active ingredients found here.
nutraMetrix Isotonix® Vitamin D with K2
Vitamin D regulates calcium and phosphorus absorption, maintains healthy bones and teeth, and provides protection against diseases such as cancer, type-1 diabetes, and multiple sclerosis. I find it's most effective when taken with K12 as they join forces to prevent calcification in the arteries which could lead to heart disease and stroke.
nutraMetrix Isotonix® Activated B-Complex
The B vitamins are often referred to as the 'stress' vitamins. Ensuring you have the optimal amount during perimenopause can help to support stress management. There are many symptoms of B vitamin deficiency, and these include hair loss, tension, irritability, difficulty managing stress, poor concentration, and anxiety. I love recommending this brand!
nutraMetrix TLS® ACTS Adrenal, Cortisol, Thyroid & Stress Support Formula
Adaptogenic herbs are safe, non-toxic herbs that support the adrenal glands, helping you respond to stress. They help regulate cortisol. The choice of which herb to use depends on the symptoms you are experiencing and I typically recommend a blend to clients. This is one I like and use myself.
*These statements have not been evaluated by the Food and Drug Administration. These products are not intended to diagnose, treat, cure, or prevent any disease.
You can find all the vitamin and supplement products I recommend here! Wellevate stocks only top-quality supplements that I trust for my clients' health. Create a free account to start shopping today!
Perimenopause: The Savvy Sister's Guide to Hormone Harmony
If you've come this far and you haven't read my book – this is your sign!
This revolutionary book gives you the tools to navigate the transition of perimenopause with grace and ease—so you can rock your mojo through midlife and beyond!
A Few Things You'll Learn:
How to figure out if you're going through perimenopause, or about to start!
Why perimenopause is very different than menopause.
The most common perimenopause symptoms (like fatigue, anxiety, weight gain, night sweats) and how to find relief!
….and much more!
If you're a woman, and you have a body, then you need this book!
Get Chapter 1 of Dr. Anna's Book—Free!
Perimenopause: The Savvy Sister's Guide to Hormone Harmony
This book gives you the tools you need to navigate this transition without losing your mind or your mojo.
By clicking "Submit" you are opting-in to receive email marketing from me. Don't worry, you're able to unsubscribe at any time if you don't find value in the content I send, but I'm confident that you will.