Test, don't guess. Find out which hormone levels are out of balance, how to solve these issues and finally get relief
If your hormones have gone haywire, the good news is:
We can bring things back into balance!
But first, we need to see exactly what's going on.
The Connect the Dots package is a 6-month long program that includes individualized attention and detailed testing (estrogen, progesterone, DHEA, testosterone, cortisol, and more) using the DUTCH test to see what's going on with your body so we know where to focus our efforts.
The DUTCH test is a simple, reliable, at-home kit I've been using for over a decade to help thousands of women (just like you). It provides extremely precise information which your provider will explain to you in plain English We'll take time to address any questions you have.
You walk away with:
A partner to guide you on your journey to Hormone Harmony.
A DUTCH test with a complete explanation about what's happening in your body right now. (Because it's empowering to have information instead of being in the dark!)
A personalized action plan with specific steps to bring your hormones back into balance, reduce your stress levels, and fix nutrient deficiencies, so you can sleep better, have more energy, shed excess weight, feel in control of your health, and get your mojo back!
Peace of mind, knowing you've got a plan that will get things moving in the right direction and a healthcare professional to help you along the way.
Each month, we'll discuss your progress and any adjustments that may be needed for your plan. I have found that dedicated follow-up is what leads to the results you want!

"All the pieces of the puzzle have come together since contacting you. Your guidance and knowledge are invaluable to women like me who seek answers. I'm thankful to be back. Thank you so much for everything, Dr. Anna."
The Connect the Dots package includes:
A DUTCH test kit 
A customized Hormone Harmony plan with specific steps to bring your hormones into balance. It will include recommendations in the areas of lifestyle, supplements and hormone replacement.
Peace of mind knowing you've got a plan and a partner to help you along the way.
(1) 45-minute Getting Started video call to review your goals and health history.
(1) 45-minute Zoom video meeting to discuss your test results, answer your questions, and discuss your action steps.
(4) 30-minute follow up meetings to use over 6 months, along with unlimited email support.
1-year membership in the Hormone Harmony group
Forever access to the digital Hormone Harmony course
Voxxer Access
With this package, you'll also receive a…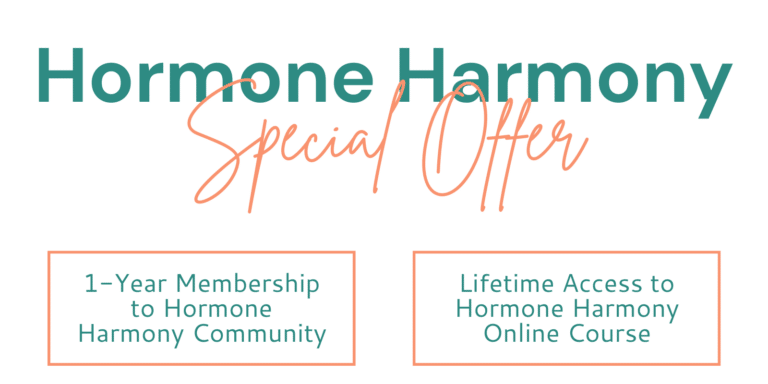 "I came away with so much knowledge and information from my DUTCH test and consultation with Anna Garrett.
I now have recommendations to help me navigate this ever-changing time in life. One of the most comforting bits of information for me was learning how the different types of estrogen are distributed in my body. I gained information to help with sleep, my libido and found out the levels of my hormones. I also gained some insight into my thyroid. Ladies, it's worth the investment to gain this understanding and peace of mind. Thanks for all the info, Anna!"
Holly Plyler – Salt Flat, TX
A human, compassionate touch
Our team is made up of Doctors of Pharmacy and functional medicine specialists. We are also women like you, and we care deeply about every client who comes into our world.
Our time together is a safe space where you can bring up any emotional blocks, worries, or fears that are arising for you.
We're here to help you clear whatever blocks are keeping you from enjoying a healthy lifestyle and feeling your best. We can talk about anything. No topic is too big or too small, and nothing is "unimportant" when it comes to your health.
Perimenopause can last 5-10 years! That's a long time to suffer needlessly.
If you're ready to feel better, let's get started. We'd love to work with you!