---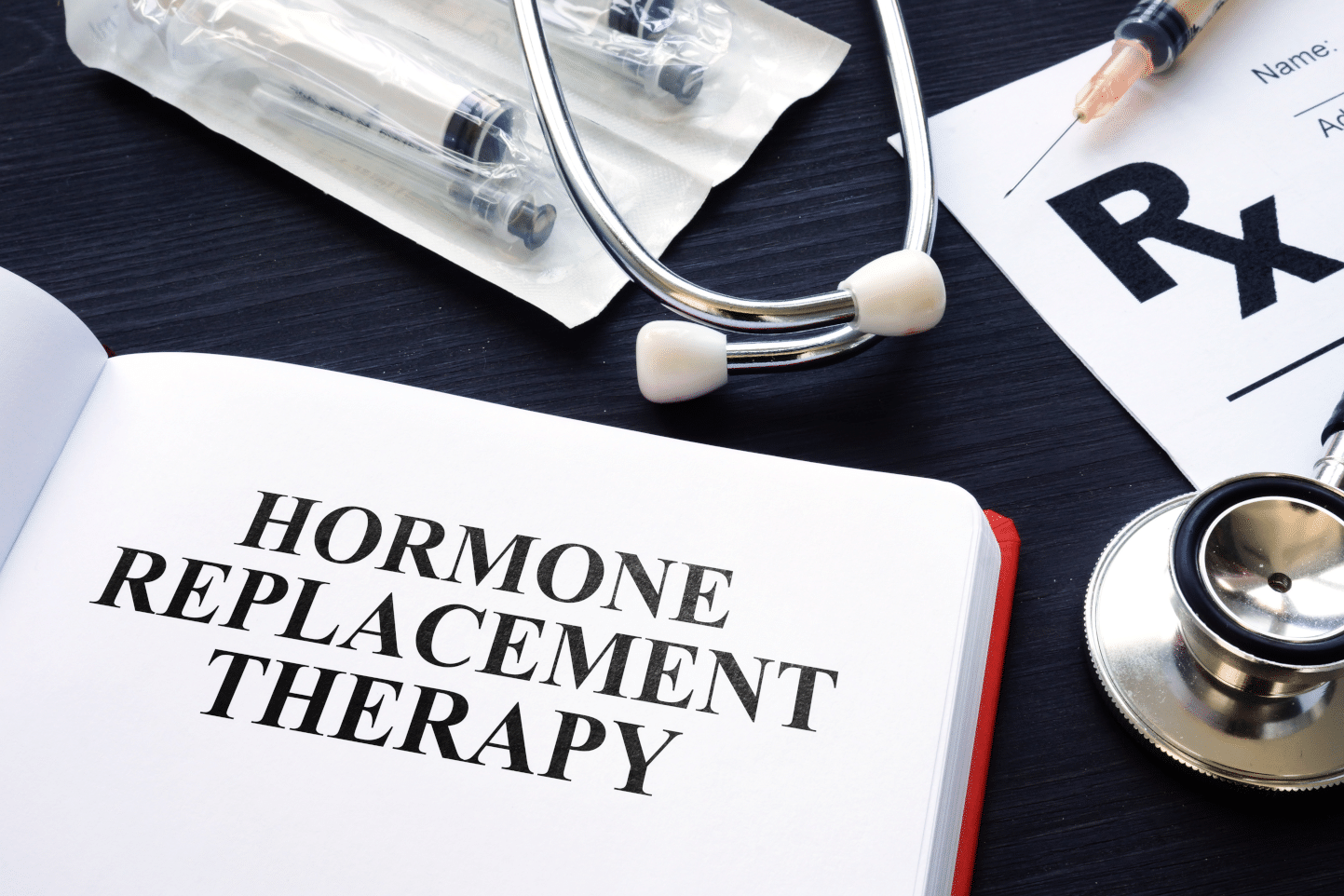 25

Sep 2019
What You Need to Know About Hormone Replacement Therapy (HRT) in Menopause
As we close out Menopause Awareness Month, let's cover a topic that generates a lot of confusion and fear.
Hormone replacement therapy.
Recent headlines suggest that hormone replacement therapy "definitively causes breast cancer and that the risk persists long after hormones are stopped." Without getting into a long analysis of the study and problems with methods, I'll just say that there was no new news here. We have long known that synthetic progestins increase the risk of breast cancer and we also know that a woman's risk of breast cancer increases as a function of her age. Headlines like these result in needless suffering from symptoms and worry about the treatment if it is started.
What are HRT options?
Hormone replacement therapies can be divided into synthetic and bioidentical options. Bioidentical hormones are chemically identical to what your body produces. Synthetic hormones have some sort of chemical modification that makes them similar to what your body produces but not identical. This is important because any modification in chemical structure can change the therapeutic and side effect profiles.
Hormone replacement therapies can be divided into synthetic and bioidentical options. #menopause #perimenopause #hormonereplacementtherapy #HRT #estrogen #progesterone #postmenopause #AnnaGarrettAsheville
Click To Tweet
What's the Difference Between Bioidentical Progesterone and Synthetic Progestins?
Progestins are synthetic forms of progesterone and are found in birth control pills, IUDs, and products like Prempro, Provera, and Depo-Provera. They have a somewhat similar chemical structure to progesterone, but they do not have the same side effects or therapeutic benefit.
While synthetics are useful for opposing estrogen and providing protection against uterine cancer, if estrogen therapy is being used, they do not provide the same positive health effects of progesterone (easing anxiety, bone health, help with insomnia, etc.) and are not well tolerated by some women. Side effects include: abdominal pain or cramping, bloating or swelling of ankles or feet, blood pressure increase, dizziness, headache, mood changes, nervousness, and unusual or rapid weight gain. Synthetic progestins have been associated with increased breast cancer risk in several studies.
Progesterone/Prometrium/Utrogestan are all bioidentical and are synthesized from wild yams. They have the exact chemical structure as the progesterone your body produced in younger days. Progesterone opposes estrogen just like synthetics, but it also is your calming hormone and helps with anxiety and insomnia. It is also important for bone and nerve health and weight management. Many women find that using progesterone alone resolves many of the symptoms they are experiencing in perimenopause and menopause. Potential side effects include: drowsiness and worsening of depression. In some women, progesterone can make them feel more anxious. This kind of reaction may mean that there's a cortisol dysregulation. Bioidentical progesterone has not been associated with an increased risk of breast cancer. You can read more about the benefits of progesterone here.
How About Estrogen Choices?
Synthetic estrogens most commonly include conjugated equine estrogens or Premarin (synthesized from horse urine) and ethinyl estradiol which is most commonly found in birth control pills. Oral forms of estrogen come with a risk of blood clots, heart attacks and strokes related to the changes in your body's clotting factors as the drug passes through the liver.
Estradiol is a bioidentical estrogen and is found in a range of dosage forms including: tablets, patches, creams, and sprays. Oral forms of estradiol have the same issue with clotting as their synthetic counterparts, but topical forms bypass the liver and do not carry the same risk. 
Of note, estrogen therapy depletes B vitamins, magnesium, and zinc in the body.
What Are the Current HRT Recommendations?
In July 2017, the North American Menopause Society revised the recommendations for use of HRT. Here are the major changes from the update:
The statement that women should use the lowest effective dose of HRT for the shortest duration of time will no longer be valid. This was the standard of care statement that evolved from the WHI study.

It is recommended that women 

without a contraindication

for HRT use it for 10-20 years post menopausal transition. This is because it reduces the risk for heart disease and osteoporosis without increasing the risk for breast cancer. Contraindications include: a history of breast cancer, a previous blood clot, heart attack or stroke, active liver disease, unexplained vaginal bleeding, high-risk endometrial cancer, or transient ischemic attack.

Transdermal estrogen is the preferred delivery method as it does not increase clotting factors and thus is not associated with increased risks for clots. Also this method optimizes changes in the lipid profile (lowers bad cholesterol and triglycerides and increases good cholesterol) and does not increase sex hormone binding globulin thus allowing for better bioavailability of testosterone.

Testosterone does not increase a woman's risk for heart disease or breast cancer and should be considered as a component of post-menopausal HRT. The FDA did not approve testosterone replacement in women previously because of these two concerns.
The first step in controlling perimenopause or menopause symptoms is to take a good look at your lifestyle and any areas that need to be addressed such as alcohol use, sleep, and nutrition. Making changes in these areas can have a dramatic effect on your experience of this transition. 
The second step is to make sure your body is supported with any supplements it may need (B vitamins, adaptogenic herbs, Vitamin C, magnesium, etc.). 
Beyond this, if your quality of life is being negatively impacted by perimenopause or menopause, talk with a hormone expert about your options. There is no need to suffer for 5-10 years! You can schedule a consultation with me at www.drannagarrett.com/lets-talk. 
---
Dr. Anna Garrett is a menopause expert and Doctor of Pharmacy. She helps women who are struggling with symptoms of perimenopause and menopause find natural hormone balancing solutions so they can rock their mojo through midlife and beyond. Dr. Anna is the author of Perimenopause: The Savvy Sister's Guide to Hormone Harmony. Order your copy at www.perimenopausebook.com.
Dr. Anna is available for 1-1 consultations. Find out more at www.drannagarrett.com/lets-talk.