---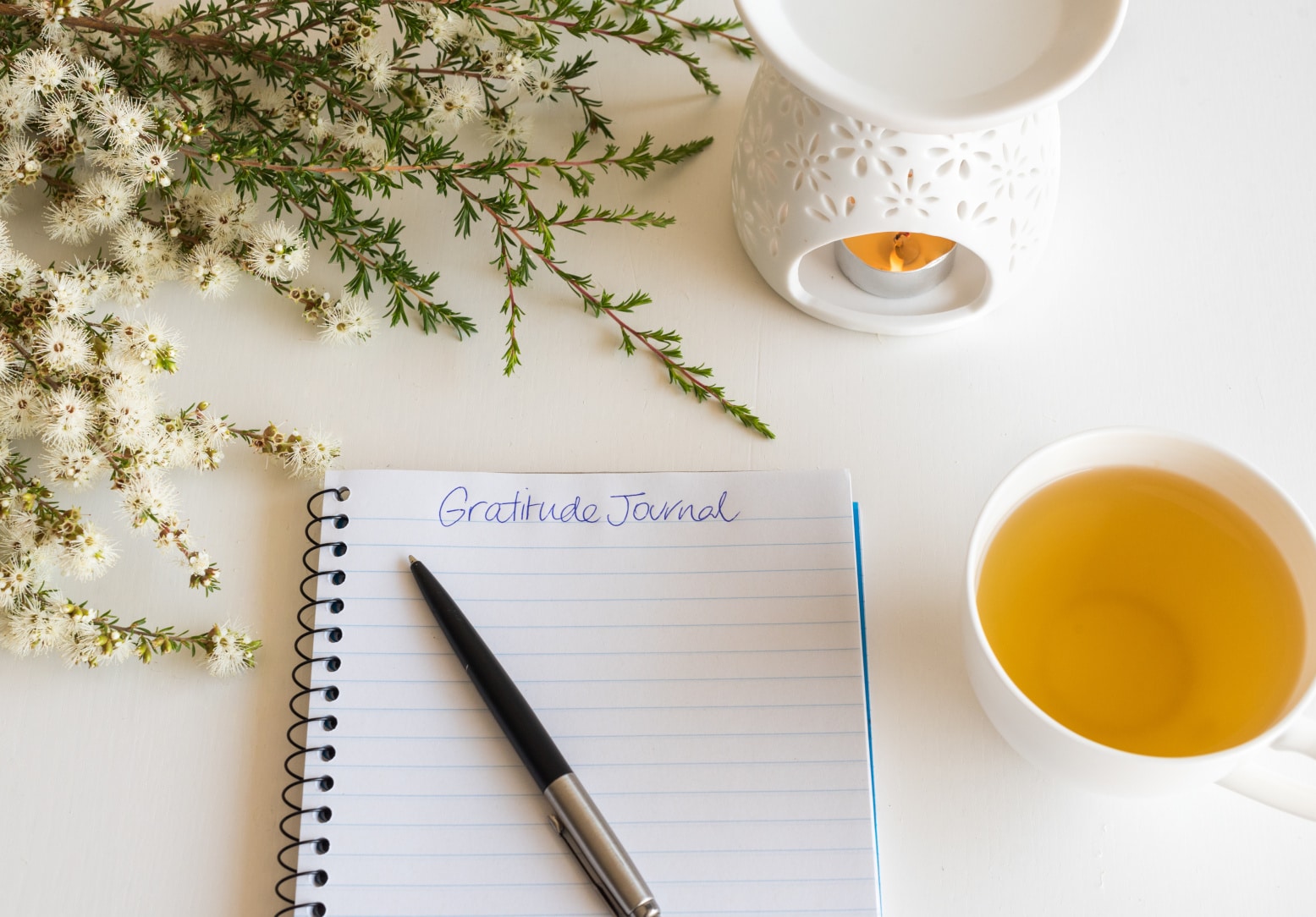 13

Nov 2019
Soul-Centered Solutions for Anxiety in Perimenopause and Menopause
In my last 2 blog posts, I've covered common root causes of anxiety, as well as, some often overlooked reasons for this problem. You can read these here and here.
But what to do about this?
Most of the women I work with prefer to avoid taking pharmaceutical medications to relieve their anxiety. Many turn to supplements and while they can provide some relief, I think there are better first steps. Don't worry though, I'll get to supplements next week.
The solution for rapid relief really depends on what YOUR particular root cause is!
But no matter what that is, there are several great soul-centered solutions to try while getting to the bottom of the cause. And all are FREE!
1.) Start a gratitude journal. This is quick and easy. Each day, find 5 things to write down that you are grateful for. They don't have to be big things. Puppy kisses count! This practice trains your mind to look for the positive things around you during your day. It absolutely works!
2.) Second, practice receiving. Many of us have trouble receiving. I get that because we're taught that, "it's better to give than receive." Here's the problem with that thinking though. Energy is meant to flow. We give and give OUT… but when we can't receive, nothing comes back IN to complete that energy circuit. You stop the flow. And ultimately block abundance and success. Receiving is a skill that requires practice. But like anything else, the more you do it, the easier it gets. And once you get it, your world starts to look different.
Here are simple ways to practice receiving:
Ask for help.

Accept compliments gracefully with a simple "Thank You!" No deflecting.

When someone hugs you, receive it joyfully (instead of squirming away).
3.) Develop a mindfulness practice. Mindfulness is being aware. It's noticing and paying attention to thoughts, feelings, behavior, and everything else. Mindfulness can be practiced at any time, wherever we are, whoever we are with, and whatever we are doing, by showing up and being fully engaged in the here and now. Mindfulness releases 'happy' chemicals in the brain and it lowers blood pressure, improves digestion, and relaxes tension around pain. Not a bad deal when all that is needed is to pay attention, which sounds like something we should all be doing anyway (but often forget). Google 'mindfulness practice' for ideas on specific practices.
4.) Breathe. There are many breathing exercises you can do to calm anxiety. Here is one that works well: 
Sit in a straight-back chair with both feet on the floor.

Rest your hands on your abdomen.

Slowly count to four while inhaling through the nose and feel the abdomen rise.

Hold that breath four counts.

Then, slowly count to four while exhaling through the mouth—let the abdomen slowly fall.

Hold your breath again for four counts before inhaling again.

Repeat this exercise five to 10 times.
5.) Play with your food. While not soul-centered, an elimination diet can go a long way toward improving anxiety. For an abbreviated elimination diet, remove sugar, gluten, dairy, and alcohol for 2-3 weeks to see how you feel. Add these foods back every 3 days after the elimination phase. For a full elimination diet, add eggs, peanuts, soy, citrus, nightshades, corn, nuts, and shellfish for the 2-3 week period, then re-introduce one at a time.
Anxiety can be debilitating for many women. Finding the root cause (gut, hormones, food sensitivity, nutrient depletion) is important, but there are steps that can be taken while that investigation is ongoing. Try some of the tips above to calm and re-center yourself. All they require is a little of your time… and you're worth the investment.
---
Dr. Anna Garrett is a menopause expert and Doctor of Pharmacy. She helps women who are struggling with symptoms of perimenopause and menopause find natural hormone balancing solutions so they can rock their mojo through midlife and beyond. Dr. Anna is the author of Perimenopause: The Savvy Sister's Guide to Hormone Harmony. Order your copy at www.perimenopausebook.com.
Dr. Anna is available for 1-1 consultations. Find out more at www.drannagarrett.com/lets-talk