---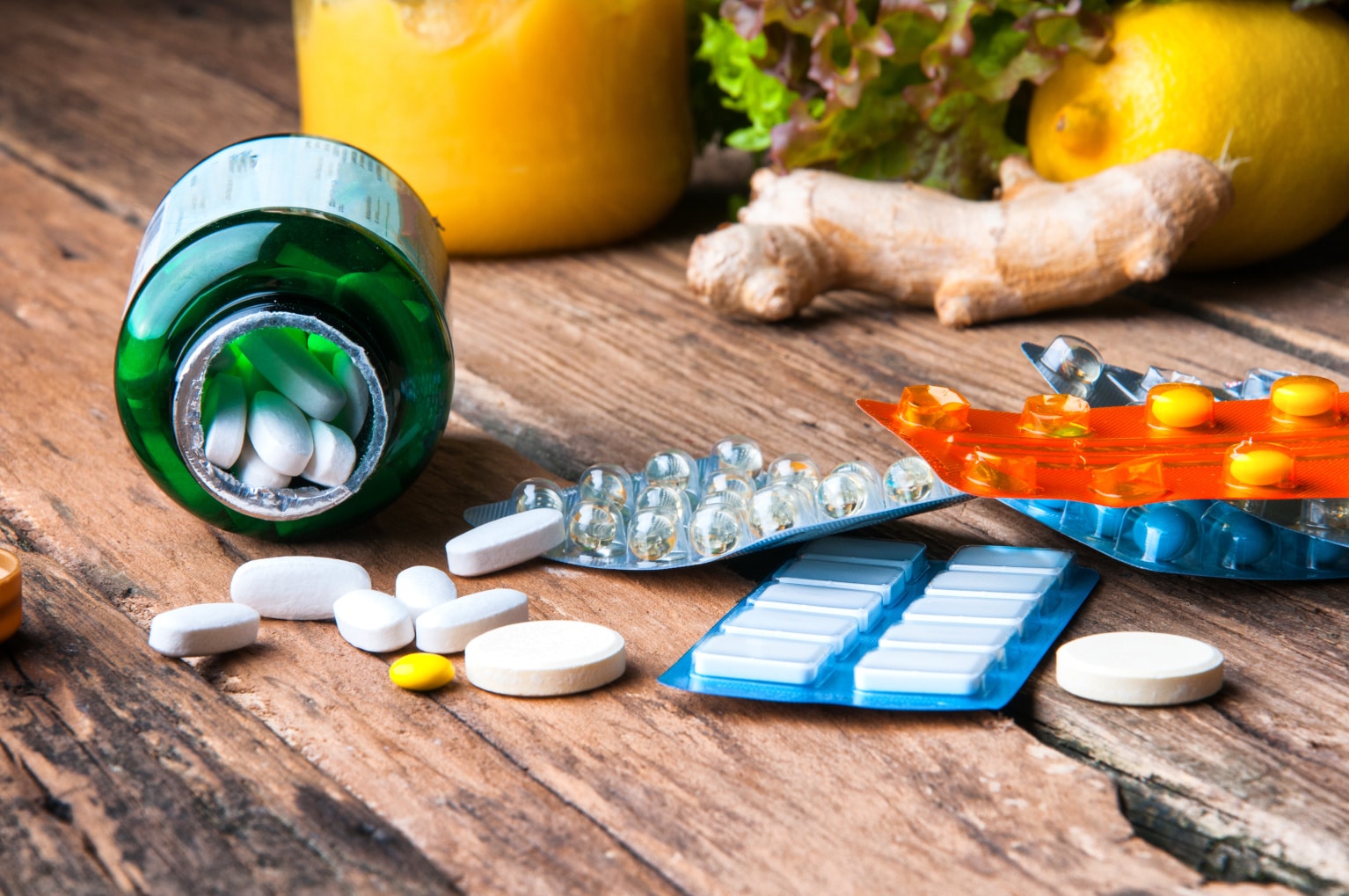 20

Nov 2019
Rapid Relief for Anxiety in Perimenopause and Menopause
Fortunately, for women who experience anxiety in perimenopause and menopause, there are a number of approaches that can bring rapid relief. Last week, I touched on soul-centered tactics like gratitude journaling and asking for/receiving help when it's needed. 
This week, I'll focus on supplements that have been shown to have benefit. As with all supplements or medications, not everything works for every woman, so a process of trial and error may be needed. Please do your due diligence to make sure a certain supplement will not interact with other medications or health problems you may have. Or feel free to schedule a consultation with me to talk about your particular situation.
Here are herbs and nutrients you may want to consider: 
L-theanine
L-theanine is an amino acid found in green tea. The amino acid L-theanine is an effective treatment of moderate and severe anxiety and does not cause drowsiness.
Green tea is used as a restorative in traditional Chinese medicine and contains many compounds that are bioactive, including the amino acid l-theanine. L-theanine can be extracted from green tea and is now widely used to treat anxiety symptoms and depression in China, Japan, and other Asian countries.
Adaptogenic herbs
Ashwagandha is an adaptogenic herb that is often used as a natural remedy for anxiety because it helps to stabilize the body's response to stress. In addition to stabilizing cortisol, it protects the brain from degeneration and improves anxiety symptoms by destroying free radicals that cause damage to the brain and body. Ashwagandha helps to improve focus, reduce fatigue, and fight anxiety without the side effects of most anti-anxiety medications. Holy basil is also a good choice.
Ashwagandha is an adaptogenic herb that is often used as a natural remedy for anxiety because it helps to stabilize the body's response to stress. #anxiety #perimenopause #adaptogenicherbs #Bvitamins #kava #magnesium #essentialoils…
Click To Tweet
Kava Root
Kava is used to improve mood, ease anxiety, and boost sociability. It works by stimulating dopamine receptors. A randomized controlled trial conducted in Australia found that kava can be helpful as a first-line therapy for generalized anxiety disorder. Take kava under the guidance of your health care provider, as it can interact with certain medications like benzodiazepines (Xanax, Ativan) or prescription sleeping pills (Ambien, Lunesta, etc.). Also, don't drink alcohol if you are using kava and be aware of the most common side effects; including headaches, drowsiness, and diarrhea. There are reports of liver damage with kava, so it's wise to get baseline and periodic liver function tests while taking kava. 
5-HTP (5-hydroxytryptophan)
Supplementing with 5-HTP, which is synthesized from tryptophan (an essential amino acid that acts as a mood regulator), can help to treat a number of issues that are associated with anxiety, including insomnia, moodiness, and headaches. 5-HTP increases serotonin, a calming neurotransmitter that transmits signals between the nerve cells and alters brain functions that regulate your mood and sleep patterns. The most common side effects are nausea, vomiting, and diarrhea. Do not take 5-HTP with any prescription anti-anxiety or antidepressant medications.
GABA (gamma aminobutyric acid)
GABA is an inhibitory neurotransmitter that causes a sedative effect, helps regulate nerve cells, and calms anxiety. Anti-anxiety drugs, like Xanax and Valium, work to increase the sensitivity of GABA receptors in the brain. There are GABA supplements available in your local health food or vitamin store. I recommend liposomal products for better absorption. Or, another option is to use valerian root or taurine, which naturally increase your brain's GABA level and help to calm anxiety.
Magnesium
Magnesium plays many important roles in the body's cellular processes, and magnesium deficiency is one of the leading nutrient deficiencies in adults. So, if you're struggling with anxiety, you may want to try taking a magnesium supplement. Magnesium is relaxing and helps GABA function more effectively. Look for magnesium glycinate, threonate, or taurate. These are forms that the body absorbs better. However, be aware that too much magnesium can cause diarrhea, so be careful with the dose. Drugs that deplete magnesium include diuretics for blood pressure control and proton pump inhibitors (PPIs) like Prilosec, Protonix, and Nexium.
B vitamins
B vitamins help to combat stress and stabilize your mood. Vitamin B6, in particular, serves as a natural remedy for anxiety because it works to boost mood, balance blood sugar levels, and maintain a healthy nervous system. Vitamin B12 is also important for fighting chronic stress, mood disorders, and depression. It helps to improve your concentration, improve energy levels, and allow your nervous system to function properly. B vitamins can be depleted by medications such as birth control pills, estrogen, and PPIs. 
You can find all of my trusted products here.
Herbal teas for anxiety
A hot cup of herbal tea with a relaxing Epsom salt bath (contains magnesium) may be just what you need to calm down at night and distress from your day. Good tea choices include passionflower, magnolia, chamomile, and holy basil.
Essential oils for anxiety
In addition to supplements, some essential oils can be very useful for managing anxiety. Lavender oil is relaxing and has been shown to reduce anxiety as effectively as benzodiazepines when used in an oral capsule (Lavela WS-1265). Using lavender oil topically or inhaling lavender can help to induce calm and relieve symptoms of anxiety like nervousness, headaches, and muscle pain. Put three drops of lavender oil in your palm and rub it onto your neck, wrists, and temples. You can also diffuse lavender oil at home or at work, inhale the aroma directly from the bottle for immediate relief, or add five to 10 drops to warm bath water to fight anxiety naturally.
Roman chamomile essential oil is used to calm nerves and reduce anxiety because of its mild sedative and relaxation-promoting properties. Inhaling Roman chamomile works as an emotional trigger because the fragrance travels directly to the brain to help fight anxiety symptoms. Diffuse five drops of Roman chamomile oil at home or at work, inhale it directly from the bottle, or apply it topically to the neck, chest, bottoms of feet, and wrists. I combine this in a rollerball container with frankincense for use at night on my feet.
Need a source for essential oils? I highly recommend (and use) doTERRA oils. They are therapeutic grade oils and independently verified for purity. If interested, click here to purchase the oils at wholesale prices. 
---
Dr. Anna Garrett is a menopause expert and Doctor of Pharmacy. She helps women who are struggling with symptoms of perimenopause and menopause find natural hormone balancing solutions so they can rock their mojo through midlife and beyond. Dr. Anna is the author of Perimenopause: The Savvy Sister's Guide to Hormone Harmony. Order your copy at www.perimenopausebook.com.
Dr. Anna is available for 1-1 consultations. Find out more at www.drannagarrett.com/lets-talk