---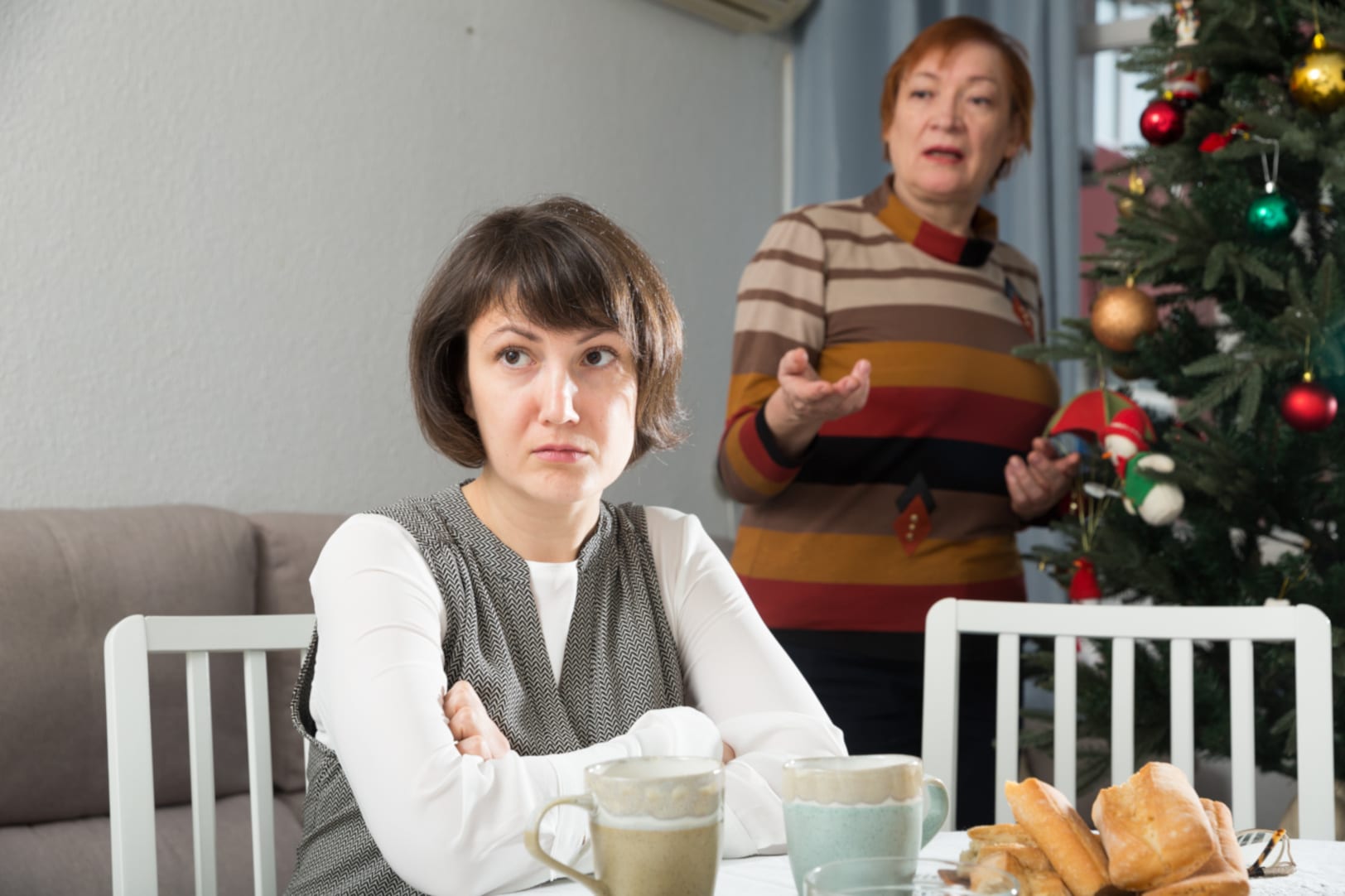 27

Nov 2019
Dr. Anna's 2019 Holiday Survival Guide: How to Navigate the Season When Your Hormones are Cranky
Hey, hey! Welcome to my annual holiday survival guide! 
If you're at the point in your life where your hormones are playing tricks on you, the holiday season can be challenging. Navigating nightly holiday parties or the Christmas cookie dumping ground in the office break room can feel like walking through a minefield for perimenopausal women who are trying to keep cortisol and the rest of the hormone chaos under control. 
It doesn't have to be this way!
The key to healthy success in the holiday season lies in consciously paying attention to what you're choosing (food, people, events), managing your energy, and staying out of (instead of defaulting to) sugar and cortisol fueled autopilot mode. This means you have to stay AWARE and be in tune with your body.
If you're committed to a different holiday experience this year, here are 9 tips that will help you sail right past the egg nog bowl:
Foods are neither good nor bad until you assign a label.

Pay attention to how your body feels when you eat certain foods. If you feel lethargic, bloated or just plain not good, avoid these things. Eat what you enjoy!

Before you pop that sugar cookie in your mouth, stop long enough to ask yourself if you're hungry.

If the answer is no, ask yourself what you REALLY want in that moment. Figure out the feeling (bored, angry, lonely, scared, etc.) that is driving you to eat mindlessly and deal with it.

Not your circus, not your monkeys.

Family can be extra-challenging during the holidays. The pressure is on for everything to be perfect and invariably there are one or two relatives who are experts at stirring the drama pot or bringing up politics. Don't let yourself get hooked. You are not required to be an actor in their drama.

Don't go anywhere that requires a fake smile.

There is no law that says you have to say yes to every invitation you receive. If you have to give yourself a pep talk before any gathering, just say "no thanks." The holidays are draining enough without spending time with people you don't enjoy.

Trim the gift list.

Most of us don't need more stuff. Draw names to buy a gift for one person in the family or put an age limit in place (e.g… don't buy gifts for anyone over 13).

If you're drinking alcohol, alternate alcoholic, and non-alcoholic beverages.

You're less likely to become "over-served."  Drinking too much is also likely to lower your resolve to eat mindfully.

Not to mention that it contributes greatly to weight gain and estrogen dominance.
Keep moving.

Exercise is the one thing that may keep you sane and grounded. 

Make sure it is scheduled

on your calendar!

Enjoy treats, but be selective. Most of the foods you're going to be tempted by are NOT things you've never tasted before, right? So, decide which treats are REALLY worth the calories (like my mom's sugar cookies) and skip the ones that aren't.
Remember that NO is a complete sentence. Be clear on YOUR priorities. Say "yes" to the things that support those priorities and "no" to everything else.
Cut yourself some slack. 

The holidays are stressful enough without adding in a big dose of perfectionism or guilt. Do the best you can, but above all… have FUN!
The key to healthy success in the holiday season lies in consciously paying attention to what you're choosing, managing your energy, & staying out of sugar. #holidays #hormoneimbalance #perimenopause #cortisol #mindfulness…
Click To Tweet
---
Dr. Anna Garrett is a menopause expert and Doctor of Pharmacy. She helps women who are struggling with symptoms of perimenopause and menopause find natural hormone balancing solutions so they can rock their mojo through midlife and beyond. Dr. Anna is the author of Perimenopause: The Savvy Sister's Guide to Hormone Harmony. Order your copy at www.perimenopausebook.com.
Dr. Anna is available for 1-1 consultations. Find out more at www.drannagarrett.com/lets-talk