---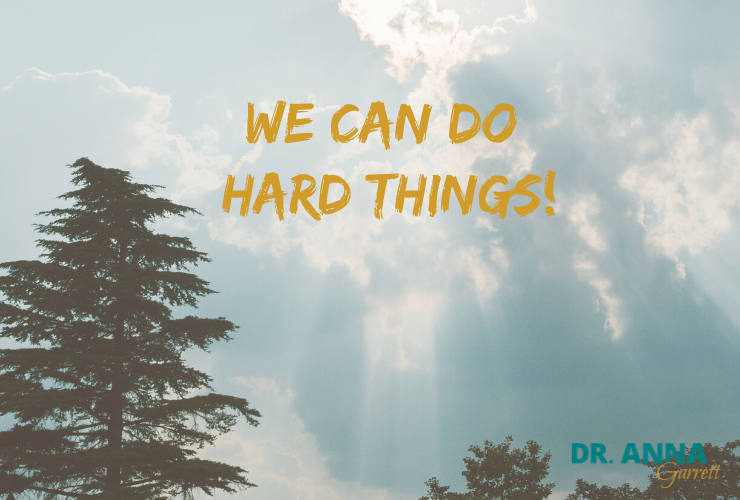 08

Apr 2020
Are You REALLY 'Fine'? How to Manage Your COVID-19 Mindset
I don't know about you, but I am not 'fine'.
I am angry, disappointed, frustrated, bored, hopeful, and probably 12 other emotions, but 'fine' isn't one of them. To be honest, the last few weeks have really been a mental struggle for me. Given that I'm a coach, you'd think I'd have this whole mindset thing locked down!
How about you? What are YOU feeling? Given that we are likely to be in "shelter in place" mode for a few more weeks, it's important to stay grounded in reality and focused in the present. Too much wishing for what "might have been" or catastrophizing into the future is not healthy and contributes greatly to anxiety.
Let's talk about what you can do to improve your COVID-19 mindset.
Focus on what you CAN control… which isn't much right now. Stay home. That is the ONE thing you absolutely have control over. Practice good self-care. Eat well. Move your body. Put on pants every day. Shower. Bake bread.

Watch Pluto videos

. It's the little things that lift the spirit.

Fact check! Pay attention to reputable sources of information. There are LOTS of conspiracy theories going around right now and I personally can't deal with anything but what is right in front of me. And that is getting past the current shutdown. We can dissect all of what is a hoax, conspiracy, caused by 5G, etc., later. Better yet, turn off the TV!
Accept what is. This doesn't mean being passive. It DOES mean riding the wave of reality, no matter how much you want it to be different. Pushing against your current circumstances invites more suffering. And nobody needs that right now.
Be kind. To yourself and to others. I've been spending way too much time on Facebook and what I've noticed is that people are using this time to rip each other apart for what they believe or don't believe. This is not helpful. EVERYONE is on edge. So if you are tempted to rip someone a new one, take a deep breath and just don't. It won't make you feel better and it will raise your cortisol and blood pressure!
Know that this will pass. This is where I am right now. There's not a damned thing I can do to speed things along and it's gonna suck for a while. So, I'm going to spread mulch in my yard, soak up some sun, get some exercise, and dress my house up for spring. COVID-19 may have claimed my annual Easter egg hunt, but it can't take away the beauty that is all around right now.
Connect with your peeps. My friends and I have been having Friday evening virtual happy hours on Zoom. We laugh, we talk, we drink wine, and no one has Zoom-bombed us yet. My high school friends and I do the same thing (minus the drinking) on Saturday afternoons. I've chatted with family and neighbors. All those people you haven't had time to catch up with because you're so busy? Go find them!
Stay home and stay safe, all. We can do hard things.
Let's talk about what you can do to improve your COVID-19 mindset. Here are 6 quick strategies that are helping ME right now: #COVID19 #coronavirus #mindset #mentalhealth #perimenopause #menopause #AnnaGarrettAsheville
Click To Tweet
---
Dr. Anna Garrett is a menopause expert and Doctor of Pharmacy. She helps women who are struggling with symptoms of perimenopause and menopause find natural hormone balancing solutions so they can rock their mojo through midlife and beyond. Dr. Anna is the author of Perimenopause: The Savvy Sister's Guide to Hormone Harmony. Order your copy at www.perimenopausebook.com.
Dr. Anna is available for 1-1 consultations. Find out more at www.drannagarrett.com/lets-talk.